I have so many random things on my mind that I think it's the PERFECT time for a Thinking Out Loud post. It's been a crazy few weeks, but here are a few things I've been thinking about:
Home Renovations …
B and I (or should I say B) are knee deep in some serious updates/renovations. I hope to have more to show soon, but he just tore down a ceiling (and wallpaper) in the dining room and then put one back up. I've never looked at ceilings so much as I have the past week or so. And now they're all I notice!
Shopping …
I'm feeling in a serious fashion funk and I need want some new clothes. Ever since I went to the Saks blogger brunch/fashion show, I've been really wanting to get some new clothing items. BUT with the aforementioned home reno, I know I should be saving money. Le sigh. Still, it's Nordstrom's anniversary sale and here are some items I'm admiring (from afar):
This Bootie
And while we're at it, these non-Nordstrom items have been calling my name: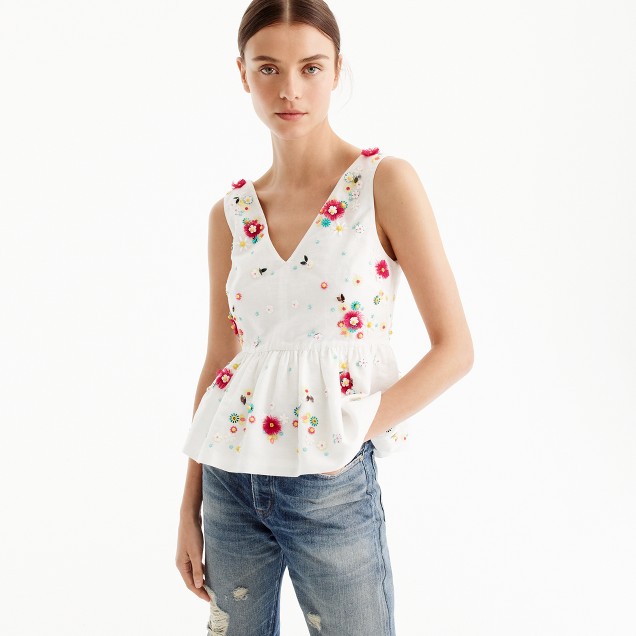 Running (or NOT Running) …
I hurt my piriformis a few weeks ago and haven't run since. That's right, I'm going on 2+ weeks with NO runs. This is the longest I haven't run since giving birth a year ago and I do NOT like it. I'm going a little stir crazy! Sorry in advance to anyone I snap at …
How I feel…
Cooking …
Now that FW is one, I'm trying really hard to find some foods he will eat. He is a picky eater has a refined pallet, and it's getting hard to find foods that he, me and B will all eat. Oh, and FW has low iron and doesn't like meat so I'm trying to find things with iron and/or protein. Some of the newest things I've tried:
Spicy Chickpea Burgers (without the spice for FW) >> I liked them as did B, but FW wasn't a fan
Spinach Banana Muffins >> We all like these!
Crockpot Spicy Peanut Chicken (without the spice for FW) >> I liked it, B sorta liked it and FW just spit it and threw it out
Cauliflower tots >> I liked them, B didn't try and FW may have liked them (he didn't eat them at home but school said he did …)
So, we're 1ish for 4 …. any tips? Food or recipe suggestions?
And that's about all the brain randomness from me this morning. Cheers to it almost being Friday!
Some questions for you:
Any recipes for picky eaters? Ideally something that an adult and a one-year-old would eat? Please?
What's a fashion item you want right now?
What's the last home renovation/DIY thing you did?
PS – Happy birthday MOM!!! You are a great mom and wonderful grandma … ❤